Victory  in the Christian's life comes from the inside out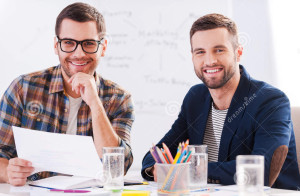 [dropcap]T[/dropcap] he bottom line in any mentoring dads relationship is that the one being helped ultimately maintains their salvation and grows in the fullness of the stature of the measure of Christ. Victory in the Christian's life comes from the inside out, therefore mentoring deals with spiritual principles and the application of those Biblical truths in the daily life of that person.
Caring for Your Soul — Mentoring Dads

If you would like to mentor you must learn how to care for your own soul first. You will not be able to mentor someone else beyond your growth level. For example, if you struggle with porn you will not be able to help someone else get victory in this area.
How do you care for your soul? First and foremost you make a commitment to daily read God's Word. Second, you maintain a prayer closet (Matt 6:6 ).
God's Word – Daily Reading
As you are faithful to daily reading God's word, He will begin to show up in your life as evidences of 'grace events' happening. One example of this would be if you had struggled with an addiction for years (i.e. smoking, chewing tobacco, etc.) and in spite of all your efforts you have not been able to stop. As you read daily your Bible, God's grace moves upon you – your heart and spirit – and allows this addiction to simply be lifted from you. God's grace showing up in your life is just one of the things that happens when you read God's word daily.
[quote] All mentoring needs to be gender specific – man-to-man; woman-to-woman.[/quote]
Bible Reading – Proof of Life
Proof of Life is a name I give to reading their Bible daily. In Proof of Life they commit to read their Bible daily, record the name and address of the verses and makes notes of anything the Spirit of the Lord may have quicken to them. Also at this time write down your prayer needs/list for the day and then while you going about your business let the Holy Spirit remind you of those and then lift them up to the Lord.
This Proof of Life concept came from a movie by that title. A husband was taken and held captive. The wife hired an investigator to find him and bring him back. The investigator cautioned the wife that she must insist on some Proof of Life that her husband is still alive before paying any ransom.
This Proof of Life, in the movie, could have been a nickname that only he would have known, a pet, a family quirk, or an event. There could be many ways for captors to show proof of life.
Bible Reading and Opening the Door to Jesus
In the Christian man's life, reading his Bible daily and recording it is proof that he had life in Christ that day. The devil doesn't need an invitation to get into your life. He can, and often does, harass you all day and even in your dreams. By reading the Word, the devil is run off and the door (Rev 3:20) is opened for Jesus to come in.
Once the Lord is invited in, He brings his grace and begins to do for you what you have not been able to do for yourself.
If you are not committed to reading God's Word daily how can you hold another man accountable for his commitment in the Word?
I want God to show up in this man's life. I want God to speak to this man, to open doors for him, increase him, help him with unresolved issues, help him be healed of past hurts and failures. I can't do any of these things.
I tell my man that I am praying for him and if God speaks to me on his behalf I will share it with him. If he isn't reading his Bible and daily being quickened in his spirit then when I share what God has told me, it will not bear witness with him and it will be of no value. He must commit to reading God's word daily.
How Do I Mentor?
I prefer talking to a guy on the phone. Why?
Often they are in another city and it isn't possible to get together.
It saves time and money. If we have to travel to a meeting place and buy something we have both invested more time and money necessary.
I can talk for one hour and have quality conversations at any time of the day or night.
Many of the men I have mentored work, have children and just after work or evenings are the best time for them to talk.
I insist he talk when he is alone. He can't be open and honest if he is sitting next to his wife, kids or fellow employees.
I usually let them initiate the call once we have established a relationship. This works best due to the fact their schedule is much less predictable than mine. They need the flexibility that fits their needs.